Ottawa Home Heating Contractor
We offer a variety of heating options to keep your home comfortable during the fall and winter months.
Whether you are looking to replace your furnace, or install a new stove or fireplace, we can help you make the right choice. Our suppliers are award-winning manufacturers who offer the latest in technology.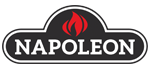 We are an official supplier of Napoleon products who manufacture to high standards of quality. All Napoleon furnaces are reliable, safe and provide efficient heat for your home. This award-winning, "Made in Canada" manufacturer boasts some of North America's most advanced and superior engineered furnaces. Your new Napoleon furnace will provide high quality performance and efficiency.
For an in-home consultation, emergency heating repairs or furnace inspection, call us today at 613 832 1322 or use our Get an Estimate form.